I received this wonderful email this morning. This is a first and I am so glad that we were able to help Evan in his research and project! Just the other day I was bemoaning the fact that most young folks these days have no interest in automobiles, let alone classic cars and hot rods! And today I found the dream is still alive…
Faith has been restored!
"Good Morning,
My name is Whitney Roberts, I am a tutor in Kingston, NY (about an hour north of NYC). My son Evan is really into cars and trucks. So much so that he is doing a project for school on the history and the evolution of the automobile. He is really into trucks and heavy duty vehicles and machinery, but really anything with an engine will suit his interest. I was helping him out with some research online last night, and we really enjoyed your page, http://othg-phoenix.net/index.php/favorite-links/ . It had a lot of helpful information, and we also enjoyed checking out your pictures.
Evan has been doing a bit of research on his own, and he showed me this article he found about the history of the pickup, its role during WW2, and how it changed life for many working Americans, https://www.americantrucks.com/a-history-of-the-classic-pickup-truck.html . I thought it was a great article, and its very cool to think what a positive impact the pickup truck has had on our way of life, from farmers to construction workers, to your every day person who just likes the utility they offer. I was hoping you could add it to your page, I would love to show Evan. I think he'd be really excited to have been able to contribute a fun and helpful article to your page.
Thanks again for the awesome page and help with Evan's project. If you're able to add the Pickup Truck article to your page, please let me know so I can show him! Have a great day and hope to speak to you soon.
Best Wishes,
Whitney Roberts"
Click the photo to go to the article on Pickup Trucks!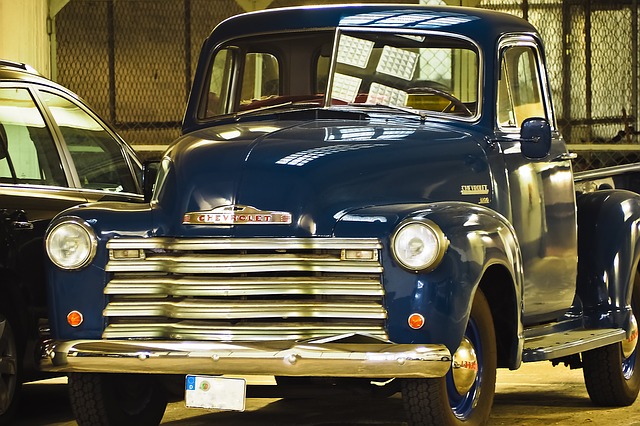 Thank You Whitney and Evan! You will find the link added to our Favorite Links Page!